Are you concerned about carrying a large or awkward item up and down the steps?
Do you want to stay in your home and not be forced to move?
What could result in a simple fall on the stairs could end up costing you what you would have paid for an elevator or lift. Don't let rising healthcare costs take away your ability to stay in your home.
Many homeowners are finding a need for easier access now or see a need in the future.  For a growing number of individuals with hip or joint pain just walking can be painful.  Steps are great for exercise but not very convenient when you have a trunk full of groceries and the garage and kitchen are on different levels. In fact, stairs can be down right dangerous in certain situations.
Contact us today to find out what mobility option would make sense for you.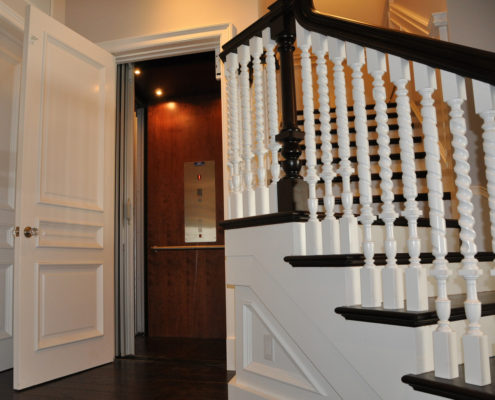 In an era when home improvements include wine cellars, indoor pools, commercial-class ranges and refrigerators, an elevator is becoming an essential amenity to thousands of homeowners and the numbers are growing every year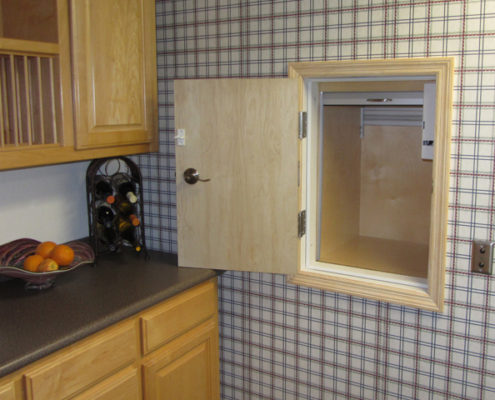 Dumbwaiters provide a convenient way to transport materials from floor to floor.  It is a self contained "car" that is lowered and raised on a vertical path.  Load examples may be fireplace wood, grocery bags, laundry and paperwork.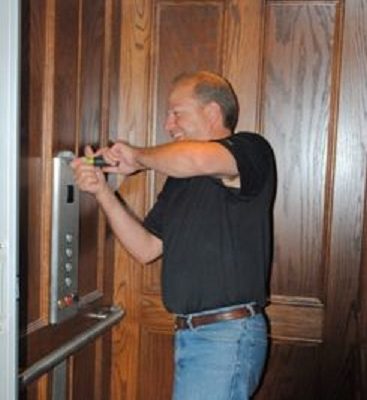 We can handle any type of service and repair for any residential solution. No job is too small or too big. We are also available 24/7 for emergencies.
Savaria Home Elevators, 3 new upgrade packages: Slim Luxury, Ultimate Black and Glass Elegance
Video Source: Savaria, all rights reserved
Savaria Home Elevator Automatic Slim Doors
Video Source: Savaria, all rights reserved