When selecting Vertical Transport as an accessibility provider, you can be confident that you are choosing a reputable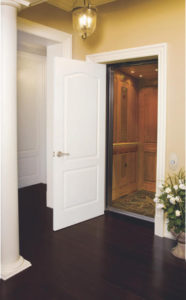 company.
We are located in Orange County, CA and also service surrounding areas.
Vertical Transport provides a complete range of products in both the elevator and lift categories.  We are one of the very few companies that offer a complete solution to both residential and commercial customers.  We also work very closely with builders, developers, architects and interior designers.
As an authorized CA State certified elevator company, we service a variety of different manufacturers products.  Contact us today about servicing your existing elevator or lift, installing a new elevator, wheelchair lift, or dumbwaiter.  We pride ourselves on client satisfaction and never feel that any job is too small.
Photo Source: Savaria, all rights reserved